September has been a month of limited spending. Why? I got a new job, HOORAY! But it's taken two months for me to get a start date (thanks, bureaucracy), so I've been all about embracing old and long forgotten purchases, and steering well clear of Boots where at all possible. And god damn, I LOVE Boots.
But, I done good.
An effective, albeit sparse selection.
ROSE HIP OIL. I'm a big fan of pure oils when it comes to cleansing and moisturising, but I always tend to opt for coconut oil over anything else. However, as much as I (still) love it for cleansing, I feel like it hasn't really been packing the moisture that I need right now. I picked up some rosehip oil a while ago as it was supposedly good for eczema - SOLD. I promptly received the bottle and forgot about it for several months, but following a stress-induced bout of facial scab this month, I gave it a go with pleasant results. It's no miracle worker - I still rely on my usual prescribed creams to really bring my skin under control, but it provides lovely long lasting moisture which doesn't irritate, and unlike other oils I've tried (*cough*hemp oil*cough), it doesn't smell like rancid arse. It supposedly has great anti-ageing properties too.. thankfully not something I can confirm or deny though!
A-DERMA EXOMEGA EMOLLIENT BALM. Oat-based emollient balm. Saviour of all things dry and irritated. Fancy? Nah. Entirely practical? Very. This is a very rich balm which I use alongside my other eczema-centric products, though mostly for night time use only. I tend to favour very rich, heavy products at night to save my skin soaking up all the moisture within a few hours, and me then waking up with painfully dry skin. This is the unfortunate thing with eczema - because it impairs the barrier function of the skin, moisture is constantly lost (more so than normal anyway). If at home I'll usually moisturise 5 or 6 times through the day, but otherwise a rich, soothing balm of this sort at night really helps to lock in what moisture I can.
BURT'S BEES REVITALISING LIPBALM WITH BLUEBERRY& DARK CHOCOLATE. Long-ass name for a lipbalm. I am utterly in love with the Burt's Bees lip balms, and while the original is still my favourite (some hate it, but I love the pepperminty tingle), this and the mango are a close second. It's a lipbalm, so there's not an awful lot to say, but it achieves its moisturising purpose no trouble. I do quietly wish it was a little more blueberryish(?!) though..
CLARINS GENTLE EXFOLIATOR BRIGHTENING TONER. A fairly gentle AHA based exfoliating toner, this is something I've recently come to love despite having used it for a couple of months. Smoother skin? Yep. More even skintone? Mmmmhmm. No dryness or stinging? You got it. Don't be fooled by the small bottle, as you'll only need a small amount for your face and neck. While it's not cheap at £25 a pop, it's definitely better value than it first appears when you see how far it goes. I absolutely love chemical exfoliants, and this is definitely my favourite, despite having been a long time lover of the Nip+Fab glycolic fix pads. They're both great, but I feel the results from the Clarins toner are more noticeable. Also I just BLOODY LOVE CLARINS.
NATURAL COLLECTION MOISTURE SHINE LIPSTICK IN FIG LEAF. This isn't something I would have normally considered, and not for any lack of love towards Natural Collection. I'm a HUGE fan of their super cheap mascaras, but for some reason I just assumed their lipsticks would be a bit naff. NEVER ASSUME. I saw these featured on Miss Budget Beauty, and when I saw Fig Leaf I was all like..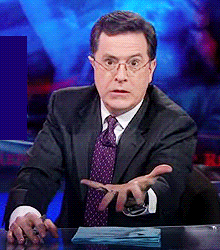 To be honest, it's not a particularly exciting colour. BUT I'm all about nudes at the minute, having previously been all about purple lips at any given opportunity. However, this in particular ticks my requirements of a) CHEAP, and b) cooler toned. I love cool-toned looks and have a drawer full of lipsticks just not fit for that job.
While there's certainly a hint of pink there, this colour almost takes on a somewhat grey tone in person. And shit, if there's a colour I love, it's GREY. Which says a lot about me. Anyway, this little treat will set you back a measly £1.99, and yeah the packaging is cheap and the lipstick itself is kind of an odd shape, but can be just reiterate the fact that this is £1.99!?! Check out the whole range if you're passing though - their range of lip colours is much larger than I thought, and I'll definitely be trying a few more after this success!
That's this months more restrained selection of favourites. While living with no income isn't ideal, it's been good delve in to some older purchases and try some more budget-friendly beauty options. But man, I sure am hankering after a few MAC lipsticks right now..
Peace, chums!